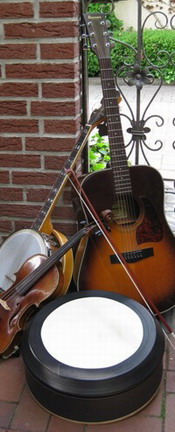 Willkommen auf der Homepage der Band Northbound.
Wir möchten euch einladen auf unserer Internetseite zu stöbern, zu verweilen, etwas über uns und unsere Musik zu erfahren, uns die Meinung zu sagen... und immer wieder vorbei zu schauen.
Vielleicht dürfen wir euch auf einem unserer Konzerte einmal persönlich begrüßen? Wir freuen uns schon jetzt darauf!
Enjoy yourselfs,
Northbound
letzte Aktualisierung: 05.11.2022


Dear visitors from abroad,
although we like playing scottish and irish music, this webside is written in German language only, because we are a local group of German musicians living in the Hanover/Brunswick-area in the middle of Lower-Saxony. Nevertheless, if you like to know more about the band, don't hesitate to get in touch with us (see email-address at 'Kontakt').